Tipster Cup Seeding
A total of 8 players are awarded a SEEDED guaranteed place in Round 1 of TIPSTER CUP.
Seed 1 will be automatically allotted in Match 1 in Round 1 and will also be the current Tipster Cup Holder.

Seed 2 will be automatically allotted in Match 128 in Round 1

The remaining seeds 3,4,5,6,7,8 will also be dispersed in the draw accordingy

The calculation for the remaining seeds from 2-8 are decided by the Administrator. The remaining seeds may be based on a number of different factors each year, such as position in previous Cup Competitions, current tipsterchallenge seeding, etc. The administrator will announce the procedure before each competition starts.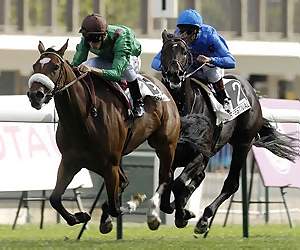 TIPSTER CUP 2015 - Top 8 Seeded Players.

1:
pugwash (Holder) -

Match 1

2:

TBD - Match 256

3:

TBD -

Match 129

4:

TBD -

Match 128

5:

TBD -

Match 192

6:

TBD -

Match 65

7:

TBD -

Match 193

8:

TBD -

Match 64
TBD = players to be determined based on Official Rankings on 1st September 2015